The MKB & EBP Crew's Favorite Bikes
In the shop, we talk about bikes. A lot. But, we never talk about our favorite bikes. We always manage to talk about specs and features and blah blah blah, but we never seem to actually talk about what makes for our "favorite" bike. So, I asked the crew to write down some reasons why their "favorite" bike is, well, their favorite.
Now, it should be said that this doesn't mean that what is someone's favorite electric bike is the best for everyone. We all love our bikes for different reasons, so it goes without saying that everyone who stops into the shop will more than likely love a different bike than ours for other reasons. For example, my favorite bike is the Pedego City Commuter for the commuter-style and comfort, but someone else in the shop might like a Haibike because of the performance.
Either way, let's see what the staff had to say about their favorite electric bikes.
Angela
I've tried a lot of bikes, but the one that I always seem to come back to time and time again is the Pedego City Commuter. Riding it as a regular bicycle is a little difficult, as the motor and the battery add additional weight in the back, but when using it as an electric bike, it's an amazing feeling.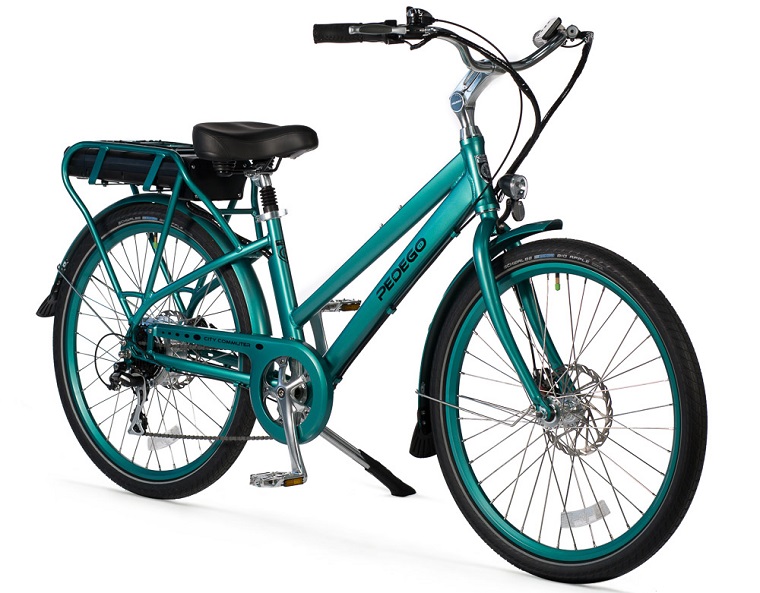 The motor kicks in quickly when I use the pedal assist or throttle, and I'm able to cruise comfortably with the suspension seatpost. Teal is my favorite color, so the teal color option with the black balloon tires makes this to be my perfect bike!
Nathan
My favorite bike (without a doubt) has to be the Pedego Interceptor. For me, electric bikes do a great job of replacing my car from time to time. I really enjoy the days I get to commute to and from work, as well as run random errands without using my car. Sure, I pick and choose the days to ride, but I love that when I ride my electric bike to work I'm not arriving uncomfortable and sweaty.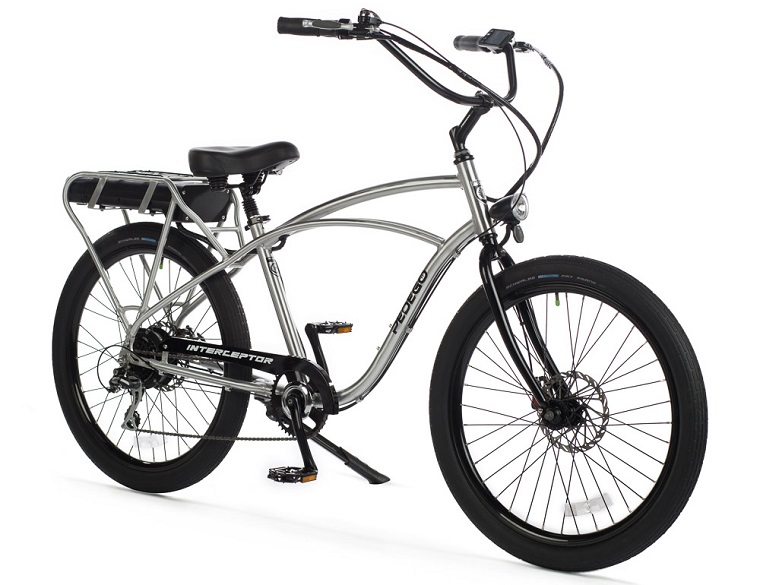 The Interceptor suits this style of riding nicely, as it features a very laid back feel and a throttle. Rather than blazing down the streets on the standard "commuter" bikes, I enjoy the feel of leisure and comfort that the Interceptor affords me. I also ride my mountain bike quite often, so I definitely get enough pedaling in throughout the week - the twist throttle comes in very handy, here!
Jake M
My favorite electric bike has got to be the Pedego 24" Step-Thru Interceptor - not for myself, but for my girlfriend. Stable, comfortable, and options for both pedal assist and throttle have her jumping on that bike and, most importantly, keeping up with me when we want to go for a car-free cruise. No longer do I find myself dawdling at 10 mph matching speed. No, we're cruising 20 mph, comfortably. Shorter in stature, the step-through frame makes it easy to get on and off the bike. Plus, it comes in pink.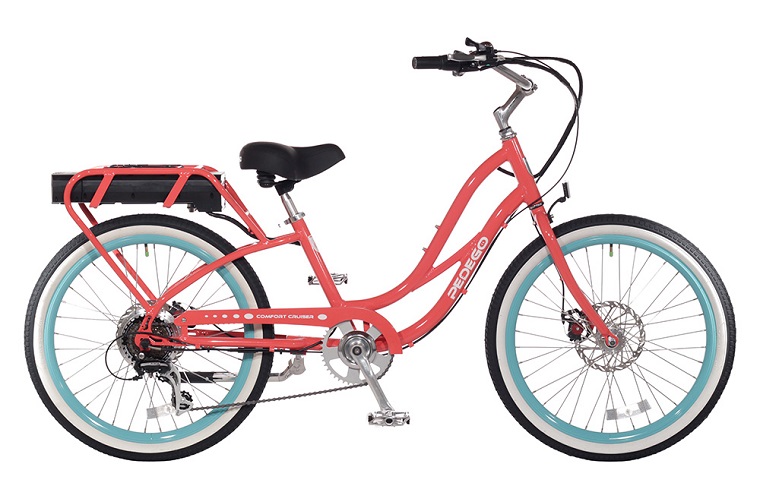 Rygo
My go-to electric bicycle is surprisingly the Pedego Latch. Small, lightweight, and it fits in the back of my Jeep. Perfect for getting a cup of coffee in town while on a long weekend camping (or storing in my very small garage).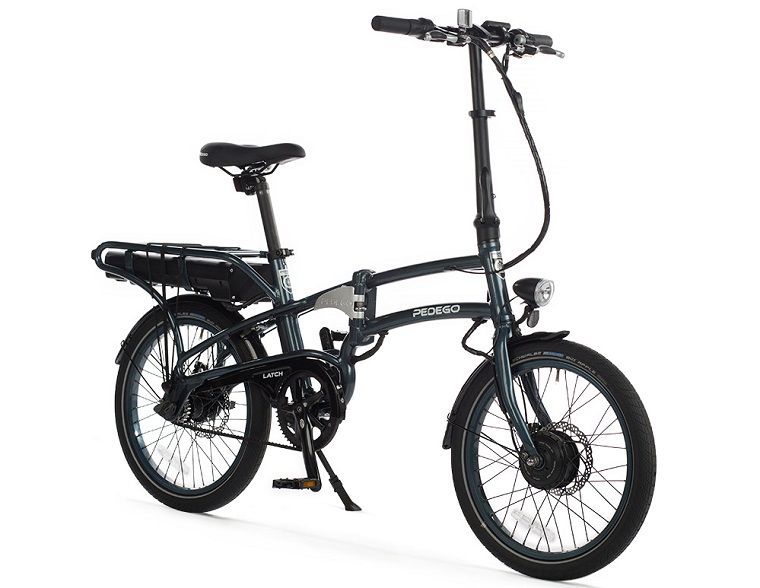 It's not the most stylish bike in our shop but it does fit my active lifestyle weather I'm commuting to work or trying to get downtown during an event. This bike does exactly what I need and is easy to get out of the way when I don't need it.
Brad
My favorite electric bike for everyday use has to be the Pedego Boomerang Plus. The Plus model gives the ability to ride with either pedal assist or with throttle. Also, you can't forget to add on the Mag wheels. I tend not to be the most cautious with my equipment, so the beefed up wheels are nice to have. Being able to cruise at 20mph with little effort is nice, especially on a beach cruiser-style bike.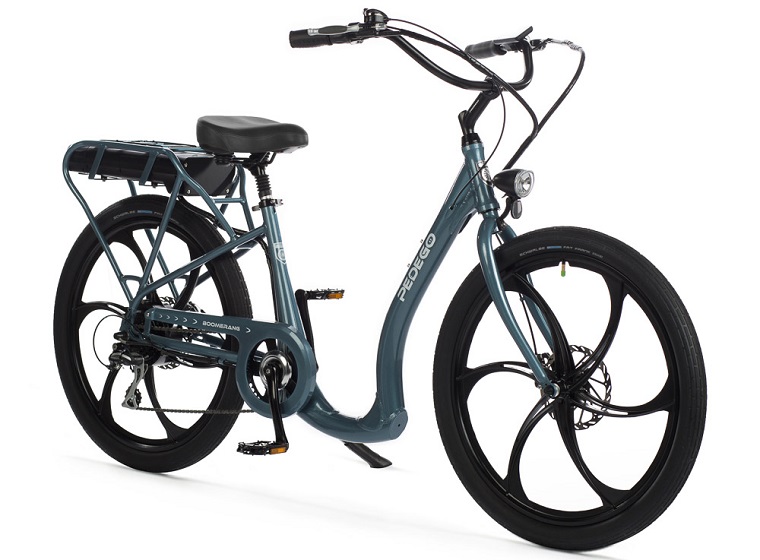 The Boomerang is all about comfort, so why not have the low frame to make it easy to get on? It may be a step through frame but has a unique look that doesn't make you feel like you are on a women's bike. Whether i am commuting to work or simply going for a cruise around town or to the beach, I can do with ease and style. It's a bike that will definitely grab people's attention.
Chris
My favorite bike has been the Raleigh Redux iE. I like the sporty style and urban commuter look of the bike. This bike suits my style of riding. It can cruise up to 28 MPH with the pedal assist Brose mid drive motor. The bike has a solid feel to the ride, with the 2" road tires, hydraulic disc brakes, and the battery located in the down tube. These features make it feel like a well-balanced commuter bike. Smooth and efficient, shifting with the Shimano Deore 10-speed gives me a full range of cruising capability. I enjoy riding this bike the most.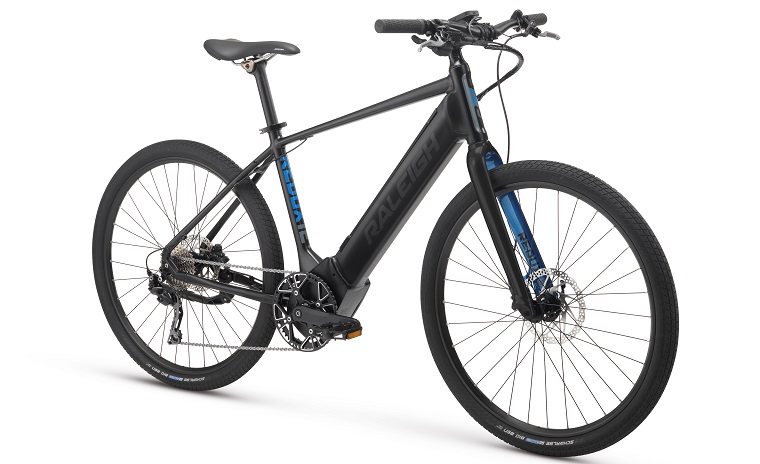 Recent Posts
As everyone well knows at this point, Ukraine is struggling with a huge humanitarian and refugee …

We're excited to announce that we are now a Serial 1 electric bike dealer! Serial 1 (Powered …

The Nomad is one of the newest e-bikes to grace Magnum's 2021 product line. The model is …