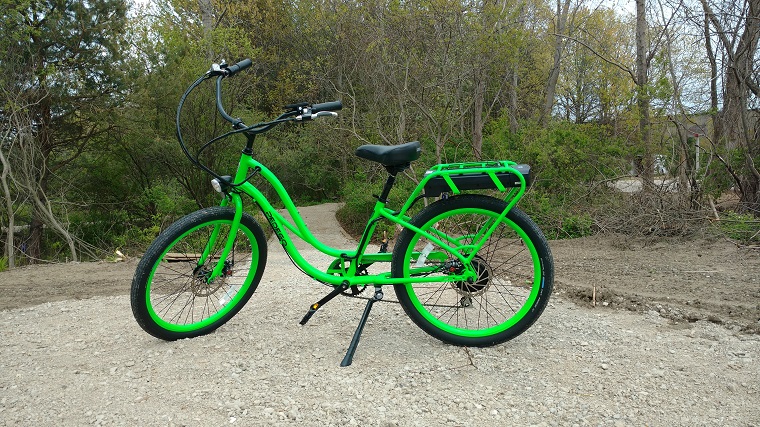 Can I Ride My Electric Bike In the Rain?
Precipitation is lightly dripping on your windows, just as you were ready to get out on your bike. "Do I risk it?" You ask, as you feel a slight disappointment. "Will it hurt my bike?"
When digging into our electric bike brands, we noticed a few things about wet weather riding. For example, Pedego mentions that it is best to avoid biking in extreme weather; however, they also go to say that they try their best to create water resistant bicycles. In the Phantom XR Manual from ProdecoTech, they recommend avoiding riding in wet conditions because of the slower ability to brake and react to obstacles. So, what do you do?
You would think that riding your bicycle in the rain would permanently damage something, but it's not always the case. Actually, your e-bike is built to be extremely durable in different weather conditions. When it comes to water, the biggest concern would be if you leave your bicycle outside to be drenched. As long as you're not driving through deep puddles, leaving your bike outside, or making trips into the open ocean (or lake, in our case) you should be fine.
However, if you are concerned about riding your bike in the rain or snow, you can place a sealant on the connections leading into the battery, controllers, or monitor screens. Our biggest suggestion is to store your bike in a warmer, dry place to evaporate excess moisture. Also, be sure to wipe down the bike after riding to avoid corrosion.
So, should you ride your bicycle in the rain? Well, certainly! In fact, ride it in the snow, the sleet, and (if you're feeling the challenge) the sunshine.
Related Electric Bike Articles
Let's Chat: Jake's View on the Pedego Classic Interceptor
Let's Chat: How to Fold the Pedego Latch Electric Bike w/ Review
Let's Talk: ProdecoTech Phantom XR Electric Bicycle
Recent Posts
The Nomad is one of the newest e-bikes to grace Magnum's 2021 product line. The model is …

Bosch is one of the three most common e-bike systems on the market. They're in a majority of the …

Did you know that there are simple tasks you can do to maintain your e-bike's performance? IZIP …