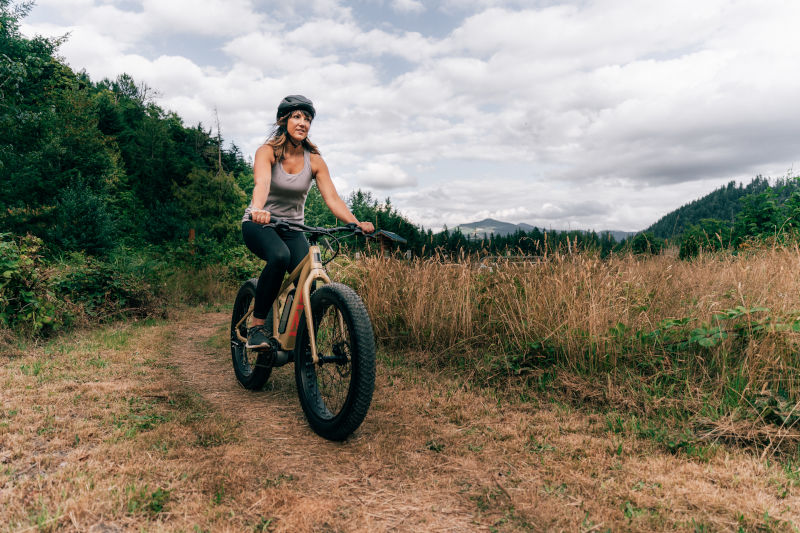 Photo Credit: IZIP
You can experience outdoor fun in a new way with the 2021 IZIP Sumo electric fat tire bike, now available at Electric Bike Place.
This Class 1 fat tire bike can ride on roads, bike lanes, asphalt or limestone paths, rail trails, and motorized trails. The Sumo's 4.0" tires are no match for sand, snow, and gravel, and the included Bosch Active Line Plus motor lets you power up steep hills. A top speed of 20 miles-per-hour adds excitement to every ride and gives you a nice push home after a long day's ride. Riders can expect a 30 to 50-mile range on the 400Wh Bosch Powerpack battery.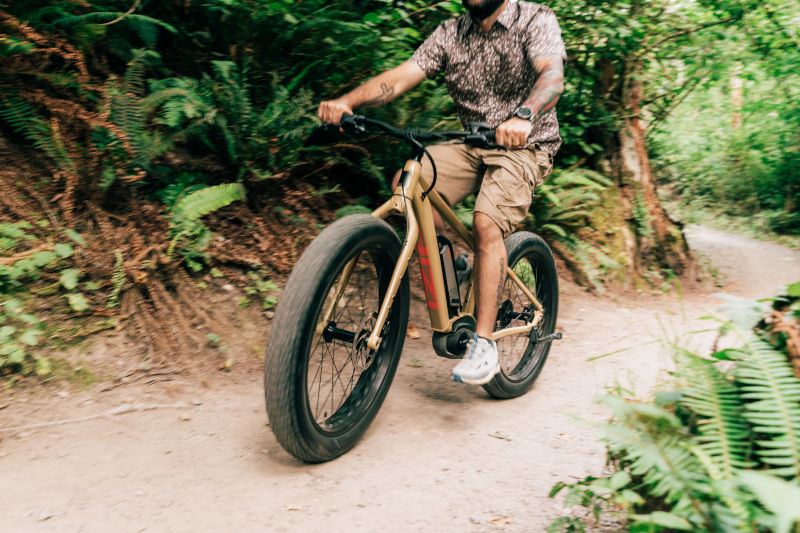 Photo Credit: IZIP
Logan, one of our Shop Mechanics and an avid mountain biker, gave rave reviews on his latest ride. "The IZIP Sumo is a great option for year-round trail and off-road biking. My favorite thing about this bike is the focus on seat positioning and geometry. Throughout my entire ride, even while pushing the Sumo to its limits, I felt super comfortable."
The IZIP Sumo is available in Medium and Large sizes and can fit riders 5'6" to 6'0". At $2950, the Sumo packs a lot of punch at a moderate price. If you're interested in a test ride, can call us at 800-622-4655 or email bikes@mackite.com and make an appointment.
About Electric Bike Place: Electric Bike Place is an e-bike retailer in Grand Haven, Michigan, and is an authorized dealer for Benno, Gazelle, Norco, Serfas, Haibike, iZip, Magnum, and Raleigh electric bikes. Electric Bike Place focuses on education, sales, and service. Electric Bike Place is powered by MACkite, a kiteboarding, foilboarding, and e-bike retail store that has been in business for over 30 years. MACkite was voted as 2016's Kiteboarding Retailer of the Year by the Association of Wind & Water Sports Industries.
--------
Are you interested in learning more about the IZIP Sumo? Chat with us! Our staff is happy to help find your perfect fit.
Recent Posts
While thinking about the motor and battery on an electric bike can be intimidating, Magnum Bike …

Gazelle focuses on creating bikes for every rider. They have three unique frame positioning sty …

Photo Credit: IZIP You can experience outdoor fun in a new way with the 2021 IZIP …