Let's Chat with

ProdecoTech's CEO Robert Provost
Electric bikes are hitting the world and, considering the European market has hit over 1.1 million e-bikes sold since 2006, we've been getting questions about these beauties due to growing popularity in the U.S. We were able to get in touch with some of our e-bike brands to get their two cents on why electric bikes are fantastic and what to look for when purchasing a bike.
In this edition, we've reached out to ProdecoTech's CEO Robert Provost for some insight.
Why choose an electric bike?
An electric bike takes biking to a whole new level. ProdecoTech e-bikes embrace all ages and riding styles. Traditional pedal power bicycles have limitations where riders may find themselves struggling on an incline, long distances, and commuting.
ProdecoTech e-bikes can do everything a traditional bicycle can do and so much more. They can be pedaled the same as a traditional bicycle and when the incline, long distance, or other challenge presents itself, the "power on demand" throttle is activated for assistance.
Those who ride a bicycle for health and fitness will find e-bikes allow them to maintain a healthier consistent heart rate vs over exerting one's self on steep inclines. An e-bike will typically keep a rider out longer for increased exercise time.
The other obvious reasons are no license, registration, or insurance requirements, along with no fuel costs.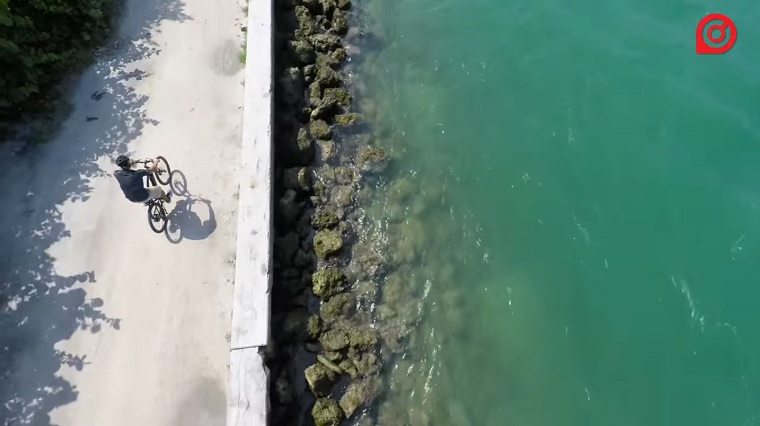 What cons would be associated with an ebike?
Price and Service
Price - E-bikes typically have inflated prices dollar for dollar compared to a traditional bicycle besides the cost of powering (electronics). The majority of USA e-bike "manufacturers" are actually resellers of a 3rd party Chinese manufacturer or resort to their e-bike line being built private label in China, occasionally Taiwan. These Chinese manufacturers add a layer of margin besides tax layers and trading company margin layers. This has inflated the true cost of what an e-bike should be.
Service - Service is also an issue with traditional bicycle shops sometimes frowning upon servicing an electric bike due to the electrical system concerns. The more features an e-bike may have is usually not a cost concern but service.
What tips would you give to choosing an ebike?
The stores sales associates need to be educated on assisting a potential buyer with purchasing the correct e-bike to avoid buyer's remorse.
1) Use of the e-bike? (commuting, recreation, portability, etc.)
2) Rider's Age and Health? (amount of power which affects distance, mounting the e-bike, throttle or pedelec, etc.)
3) Terrain? (trail tires, pavement tires, hard corners, etc.)
4) Price? ("biggest bang for the buck", what can they afford? Where will the bike be stored due to potential theft, etc.)
5) Accessories? (maintain accessories for a better riding experience and one stop shop, etc.)
What maintenance can riders do at home? What should be done at a shop and when should it be done?
We always recommend when possible for customers to use their dealer for service. There should be nothing on the bike a typical person with basic mechanical skills could not replace or adjust. Manuals should highlight maintenance and below is what we include in our manuals.
Maintenance Time Frame Chat
| | | | | | |
| --- | --- | --- | --- | --- | --- |
| Maintenance Schedule | Each Ride | Weekly | Monthly | 6 Months | Yearly |
| Tire Pressure | X | | | | |
| Tire Condition | X | | | | |
| Visual Inspection | X | | | | |
| Brake Lever Pressure | X | | | | |
| Quick Releases | X | | | | |
| Handlebar Alignment | X | | | | |
| Saddle Alignment | X | | | | |
| Battery Pack Locked | X | | | | |
| Wheel Check | X | | | | |
| Inspect Frame Condition | | X | | | |
| Clean and Lubricate Chain | | X | | | |
| Check Brake Pads | | X | | | |
| Lubricate Forks | | | X | | |
| Lubricate Brakes & Cables | | | X | | |
| Lubricate Folding Mechanism | | | X | | |
| Check All Bolts and Torque Settings | | | X | | |
| Clean Bicycle | | | X | | |
| Charge Battery | | | X | | |
| Check Wheel Spokes | | | X | | |
| Inspect Rim Condition | | | X | | |
| Inspect Saddle, Rails, and Clamp | | | X | | |
| Grease Pedal Bearings | | | | X | |
| Check HUB Bearings | | | | X | |
| Check Headset Bearings | | | | X | |
| Check Bottom Bracket Bearings | | | | X | |
| Replace Brake Pads | | | | | X |
| Replace Brake Cables (depends on use) | | | | | X |
| Replace Tires (depends on use) | | | | | X |
I am extremely passionate about this industry, E-bikes are an amazing form of transportation.
I believe too many brands influence and distort the US market with what they offer due to importing from other countries.
What makes your brand unique?
Our brand is unique due to being built in the USA and I do not mean "re-boxed" but actually built here with no middle channels robbing margin. Our prices are real and the new Stride 400 and Phantom 400 at a MAP of $1299 cannot be touched. It would take a $1999 or higher e-bike to compare. Our battery on this $1299 model for example is a Samsung manufactured battery, not "possible" Samsung cells but the cells, case, BMS, etc… are all Samsung and pricing is extremely special.
Our 60,000 sq ft FTZ facility is the largest e-bike manufacturing facility in North and South America. We started in 2008 and after 2 years of extensive Research and Development released our first production bikes in 2010. We have consistently sold out year after year with orders being placed up to 3 months in advance to fill our pipeline. We recently increased our on hand inventory and components to assemble 7000 e-bikes at any one time, Next year we plan to remain #1 in the industry and increase our unit sales to twice as much as our next closest competitor.
Which bike from your line up is your favorite? Why?
Our best bikes are the following in order of my personal preference:
Phantom XR – This bike was based on the Phantom X2, the #1 selling e-bike of all time. The X2 when first released in 2011 was a break through e-bike at $1099. Nothing could touch it and the aggressive design of the bike was an industry first, as the waiting list approached 5 months. Being built in the USA made it the perfect choice for the American buyer. Plenty of power with 500W nominal and a 720W peak.,The XR is a breakthrough model for us where the battery is now in the down tube and incorporating Samsung cells (directly from Samsung). We also fully seal this battery internally with a high performance silicone for a full IP65 Water Resistant system, where competitors are not sealing. Components are of the highest grade.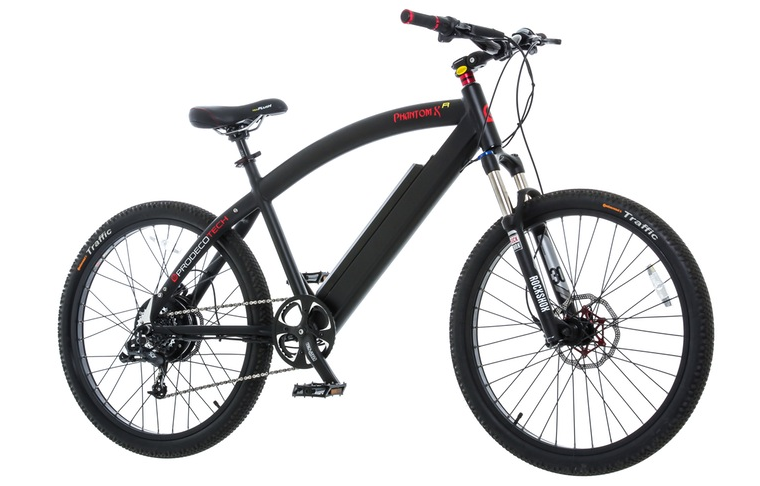 Rebel X9 – Go Everywhere monster e-bike in Deep Metallic Green (looks black in low light). The components are what sets this bike off. The NuVinci Speed hub has up a 380% ratio from low to high gear, similar to a 10 Speed without the gears. Custom designed Double Crown Fork, Hydraulic SRAM 4 Piston Guide Brakes, Truvativ Howitzer Fat Bike Bottom Bracket Matched to a Hussefelt Crankset, Hussefelt Handlebar on a AKA Stem, Velo Plush Saddle, etc.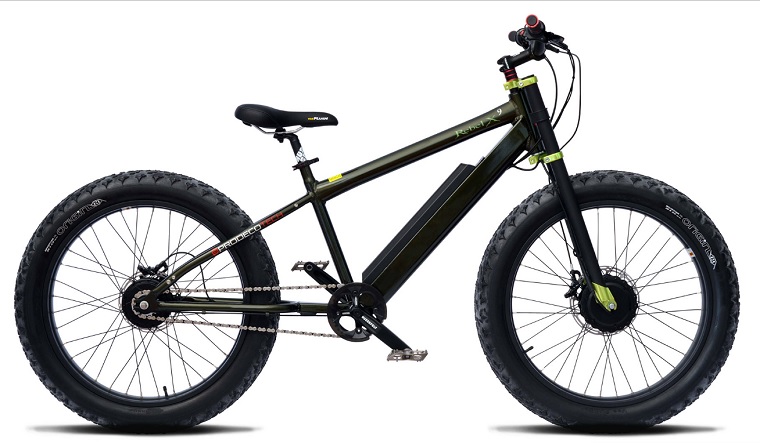 Phantom 400 – At a MAP Price of only $1299 for a 400W (600W Peak) e-bike including a Samsung Lithium Battery (Developed and Manufactured by Samsung), SRAM Avid Hydraulic Brakes, SRAM X4/X7 Derailleur/Shifter Gear System,700C Continental Puncture Resistant e-Bike TourRide Tires and more. You can purchase a his and hers for the price of one competitor's e-bike. These models were introduced to expand the e-bike industry in the USA and price is key.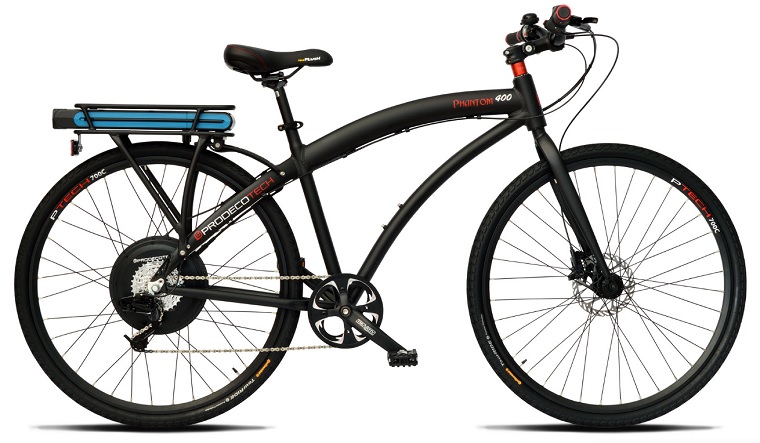 Recent Posts
Electric bikes are rising in popularity fast in the united states. With their new popularity many pe …

So you're thinking about getting an electric bike to improve your health? We all know regular exerci …

So you're ready to pull the trigger. You've been dreaming of hitting the open road an exploring your …