Magnum folding electric bikes are sleek, compact, and fun! They break down to be transported in a boat, plane, or car.
We are often asked how quickly and easily these bikes can be manipulated. With practice, these Magnum bikes can be folded in less than 30 seconds!
How To Fold Your Magnum Bike
Fold the pedals by pressing the ends in and pushing them up.
Unlatch the lever on the stem and gently fold it down towards the front wheel.
Note: Make sure the display does not rub against the frame. You can adjust the display by tilting it up or down on the handlebar.
Loosen the middle downtube latch, push up on the lever, and fold the front wheel towards the rear wheel.
Note: You can either fold the frame with the battery and saddle on or off the bike. Removing the battery and seat will help reduce weight when lifting the bike and prevents it from shorting out when being transported.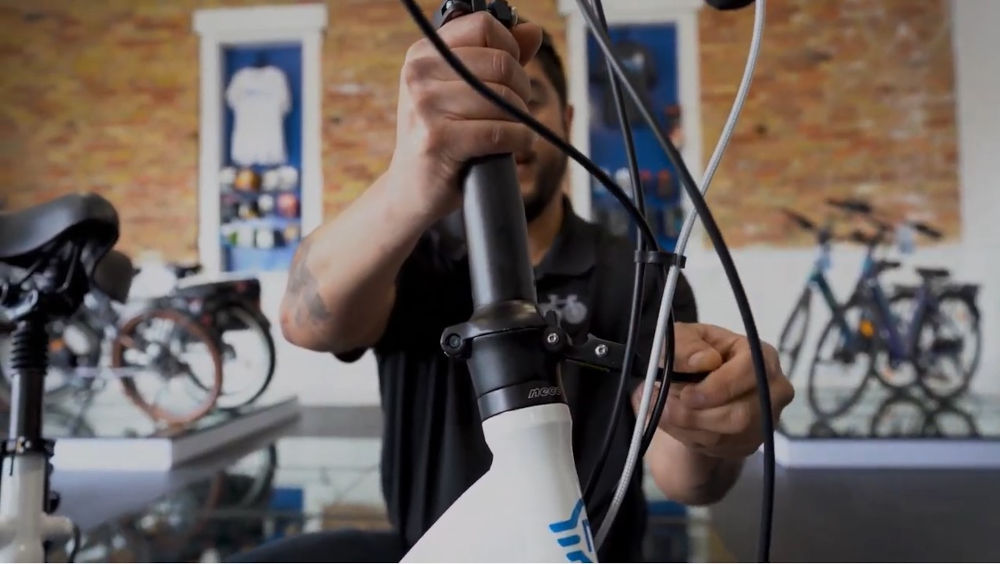 Stem lever unlatched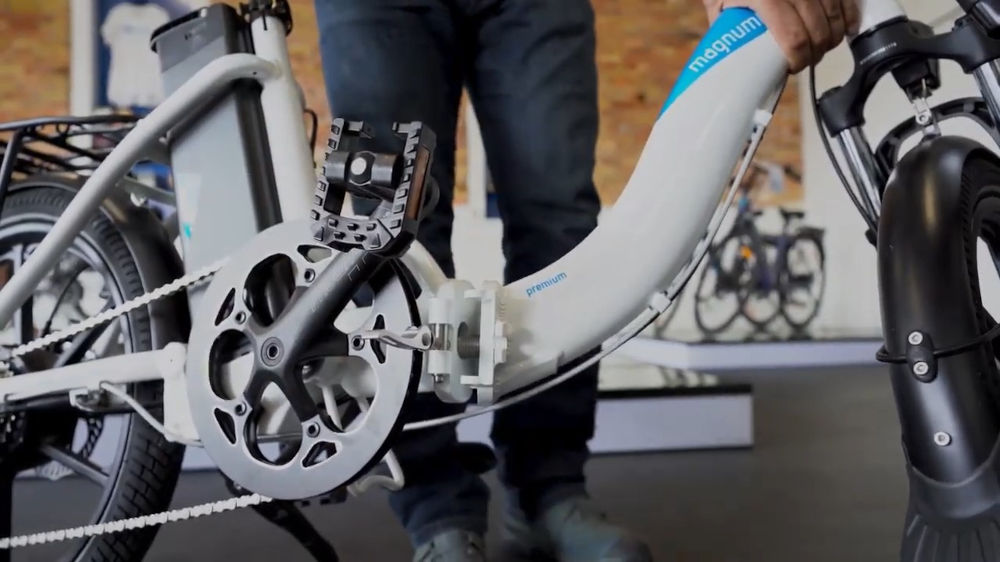 Downtube latch opened
How To Unfold Your Magnum Bike
Expand the downtube by moving the front wheel away from the rear wheel.
Drop down the kickstand for stability.
Push the downtube latch upward until the frame is connected, move the lever towards the front wheel, and finally pull the lever to an upright position.
Raise the stem up from the front wheel and secure it by pushing the lever until you hear a click.
Push down and fold out the pedals.
-----
Do you still have questions about Magnum bikes? Or, are you looking for information about servicing your e-bike? Live chat with our knowledgeable staff!
Recent Posts
Bosch is one of the three most common e-bike systems on the market. They're in a majority of the …

Did you know that there are simple tasks you can do to maintain your e-bike's performance? IZIP …

Gazelle sizing breaks down into two categories, Medeo and Ultimate/Arroyo product lines. The …