While thinking about the motor and battery on an electric bike can be intimidating, Magnum Bikes offers relatively simple and straightforward designs to help you understand your new bike. In this video, Magnum goes over the battery, display, and motors on their e-bikes.
Removing/Installing The Battery
Many of Magnum's bikes have batteries located in the downtube. The lock core to remove the battery is going to be on the non-drive or left-hand side of the bike. Every bike comes with two proprietary keys for removing the battery. Keep your keys in a safe place (like a bike bag) and write down any ID numbers for replacements.
To remove your battery, insert the key and twist a quarter-turn. The battery will pop out and can slide out of the downtube.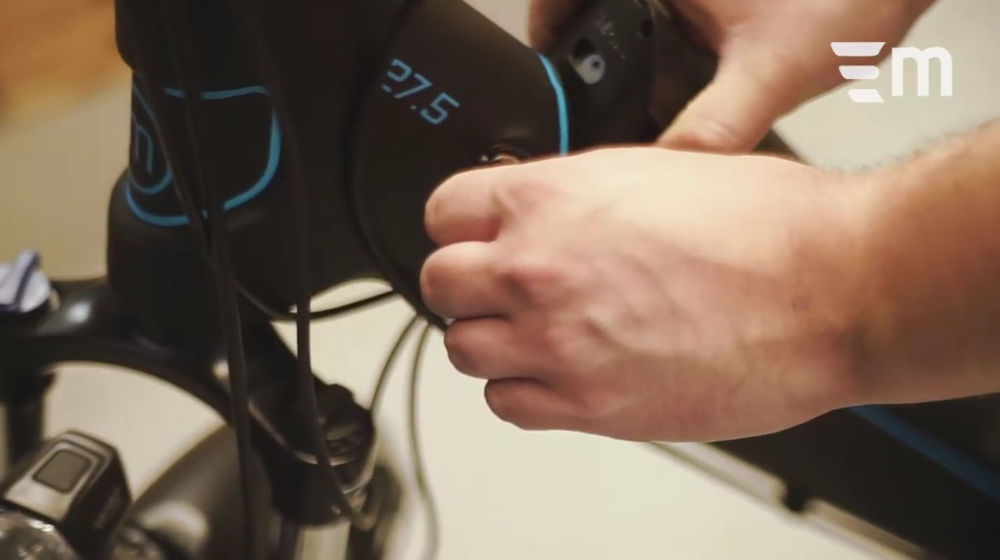 Photo credit: Magnum
To reinsert, line your battery up with the terminal and push the battery in the slot. Listen for a click sound, indicating that your battery is securely placed.
Turning On Your Bike's Power
Each of the batteries has a power button that's very easy to find. Press and hold the power button until you see the LED indicator lights. Then, press and hold the power button on the control bar, located on the handlebar, to turn on the display.
Understanding Your Magnum Bike Display
Magnum displays have several indicators that may help you on your ride.
Power Output - This indicator will change depending on your bike's output during your ride.
ODO / Time - There are several trip timers available that can be set in your display.
Speed - The speed at which your bike is traveling. Can be set to MPH to KPH.
PAS - Shows your pedal assist level. All bikes start at zero and cycle through six levels by using the plus (+) and minus (-) buttons on your controller.

Note: The twist or thumb throttle does not show on the display. It is always "on" no matter the PAS level.

BMS (Battery Management System) - Shows the real-time voltage of your battery
Battery Indicator Gauge (battery bar) - Shows your battery life
The display can be backlit if you're riding at dusk or dawn. Simply press the power button on the controller until the backlight appears.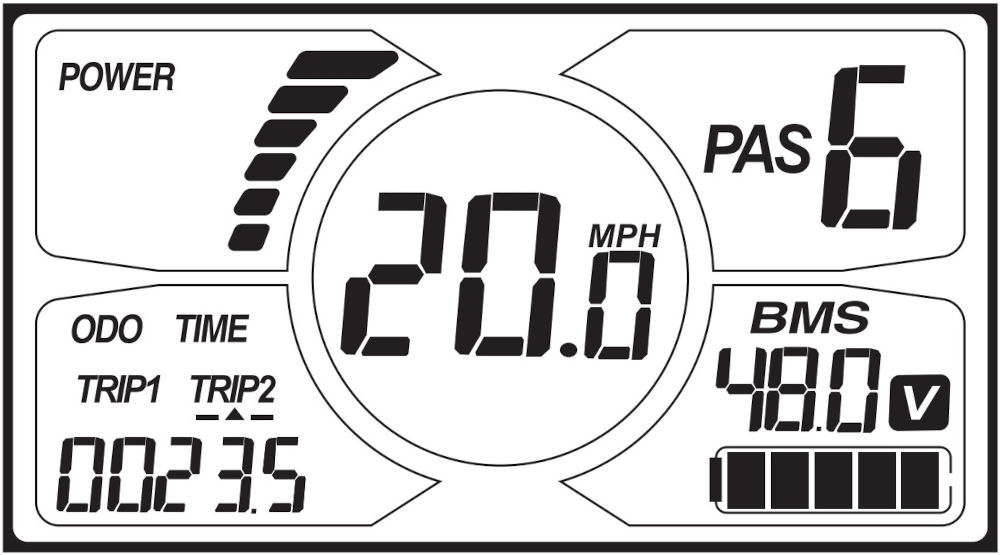 Magnum's bike display, as seen in the Navigator manual
Photo credit: Magnum
Safety Features
You may notice two additional cables coming out of your bike's brake levers. This safety feature, known as a brake cutoff, lets the motor know to stop supplying power once the pressure is applied to the brakes.
Magnum Motor Basics
Magnum's models come with varying motors depending on price, function, and intended purpose. These bike motors are hub-driven, meaning you'll find them in the rear wheel. You'll notice that there is a motor cable that is always housed under the drive-side chainstay. There is a coupler that can be disengaged to help with tire repair, such as replacing a tube.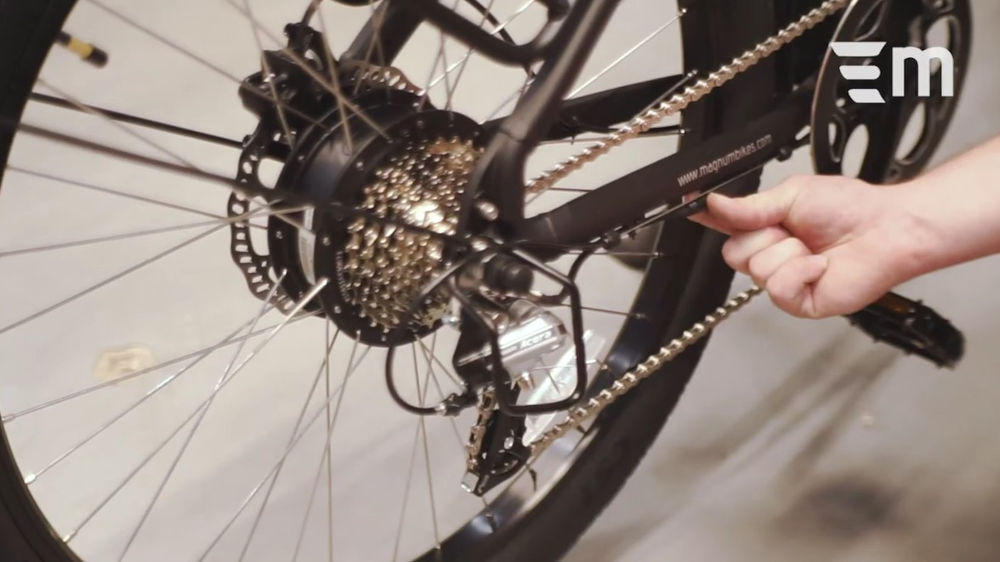 Photo credit: Magnum
Turning Off Your Bike's Battery
To shut down your bike, first press the power button on the controller until the display shuts off. This can take up to five seconds, so don't worry if the display doesn't shut off right away! Then, press the power button on your battery. The battery is off when the LED lights go dark.
If you're still in the market for an electric bike, you may notice slight differences between brands. If you have any questions about the battery, motor, or general operation do not hesitate to ask! Knowing how to properly operate your battery and read your display are important in owning an electric bike and can help keep you safe.
-----
Are you looking for a Magnum bike, or have questions about other models on our website? Feel free to reach out through email, chat, or phone. We're happy to help!
Recent Posts
While thinking about the motor and battery on an electric bike can be intimidating, Magnum Bike …

Gazelle focuses on creating bikes for every rider. They have three unique frame positioning sty …

Photo Credit: IZIP You can experience outdoor fun in a new way with the 2021 IZIP …