Electric Bike Rentals Underway in Grand Haven
Electric Bike Place (powered by MACkite) is kicking off their third year of electric bike rentals!
Grand Haven is a unique town, nestled between Lake Michigan and the Grand River, and bustles with activities all year. In the Summer, shops begin to open for longer hours, the water starts to warm up, and events start happening all around town.
An electric bike is a great way to get around without having to break a sweat or worry about parking. With a top speed of up to 20 miles per hour and a lasting battery of 30 to 60 miles, there is no way you cannot see all of Grand Haven (and maybe even Spring Lake or Ferrysburg). Electric Bike Place offers frames of all sizes, so riders can feel comfortable while meandering around town.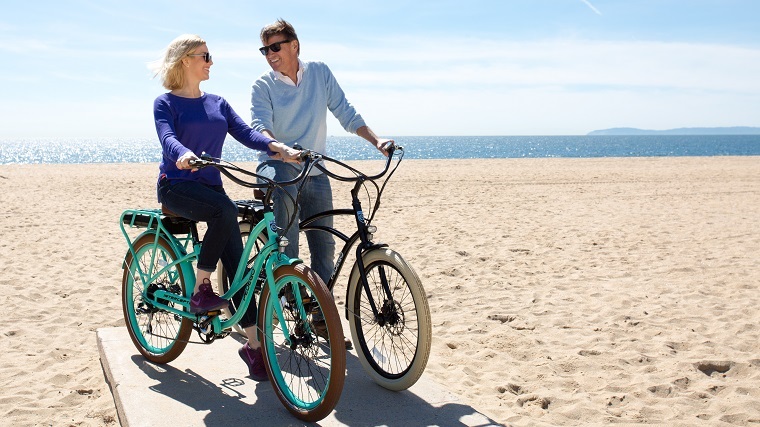 If a rider is visiting Grand Haven for the first time, our locals will be able to help find the perfect venues to enjoy your day. Perhaps you want to find the best sandwich shop in town? Or, where can you find more information about Grand Haven's history? Rest assured, the Electric Bike Place staff are able to assist.
Electric bikes can be rented Monday through Friday from 10:00 a.m. to 7:30 p.m. and Saturday and Sunday from 10:00 a.m. to 4:30 p.m. Daily and weekly rentals are also available.The bikes are located at 16881 Hayes Street (¼ mile East of the Grand Haven 9 movie theater) and is a 10 minute bike ride to the beach and downtown areas.
Ready to ride?

Electric bike rentals are popular during holidays and weekends, so it is suggested to call ahead to book your reservation. All electric bikes are available at a first come, first serve basis unless reserved prior.
Recent Posts
Electric bikes are rising in popularity fast in the united states. With their new popularity many pe …

So you're thinking about getting an electric bike to improve your health? We all know regular exerci …

So you're ready to pull the trigger. You've been dreaming of hitting the open road an exploring your …