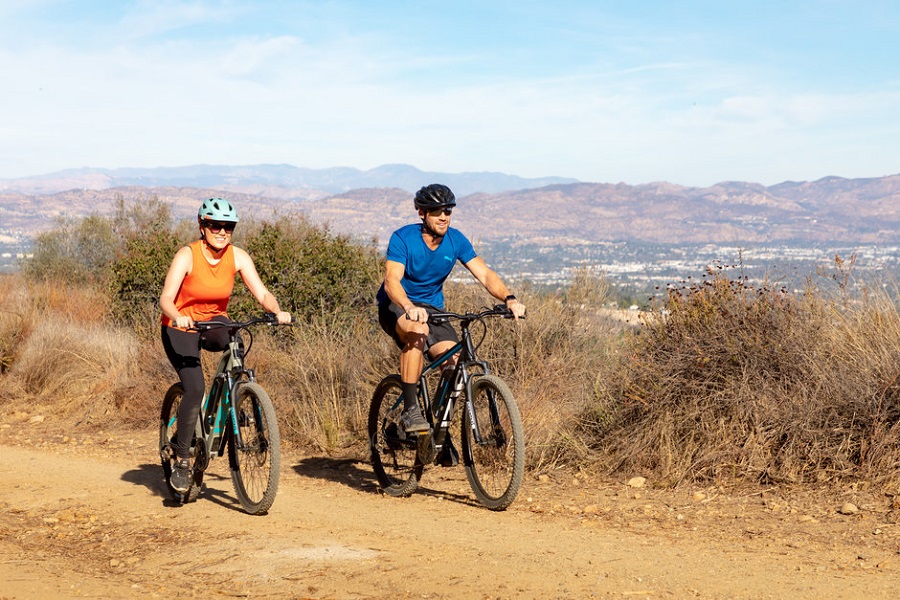 So, you've purchased your first electric bike and now you're given a box with a manual, some techy-looking tools, and a charger. Throwing the box in the back of your car, you drive off in awe and excitement for the future outdoor adventures to come.
But, what of the charger? What's its importance to the electric bike, and how can you maximize your bike's health through this device?
To us at Electric Bike Place, the charger is the lifeline to your battery and bike. It's important to understand all aspects of your bike to maintain its health and ultimately your riding experience. Let's break down the most common questions we receive about electric bike chargers.
How do I charge my electric bike?
Charging an electric bike is as simple as plugging in a laptop. Basically, there are three parts to a charger:
Charger plug-in: This piece connects to the charge case and into an outlet.
Charge case: The charge case protects and cools the electronics used to transfer power to the electric battery.
Charge adapter: The adapter plugs into the charging port on the battery, whether it's on or off the bike. Electric bike adapters are typically unique to the bike brand. For example, you may see a different style on a Gazelle versus a Raleigh.
To charge your ebike, place your plug into the wall outlet and the adapter into the battery. You can see if you have a full charge by checking the bike's display or the light indicator on the charger.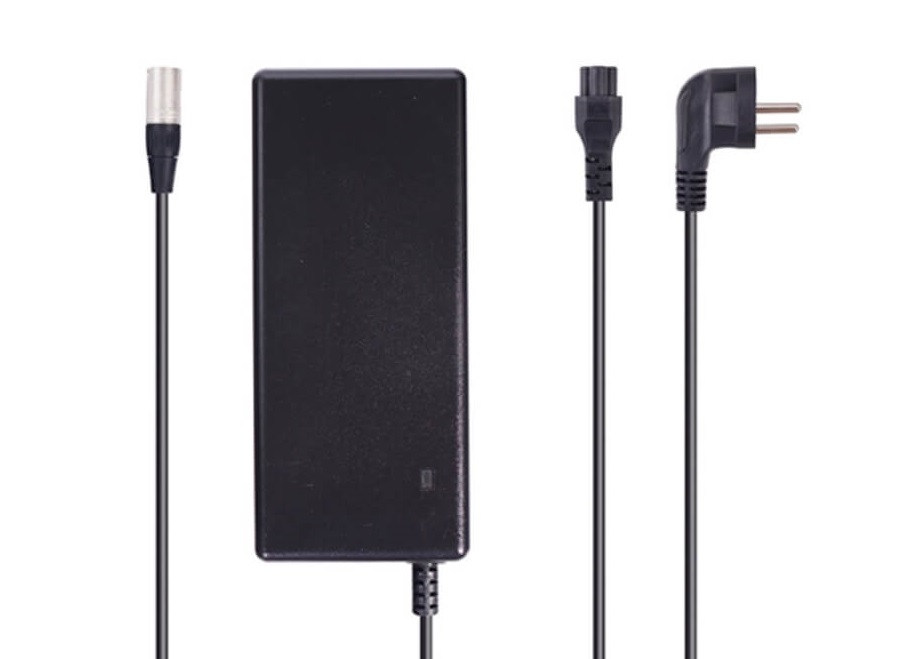 Where can I charge my e-bike?
In the United States, electric bike batteries can be charged with any standard 120-volt outlet. That means nearly everywhere, from the garage to the office, should have a place to charge your battery. If you're trying to charge in a public area, consider asking the business first - it's the polite thing to do!
How often should I charge my electric bike? Can I leave my charger on overnight?
While you have the ability to charge your electric bike as much as you want, that doesn't always mean you should. It's always nice to have a full battery, but it's not always necessary to charge after every ride. Consider a cell phone - do you charge your phone every time you make a call? Probably not.
I know it may sound arbitrary, but you should charge your bike as often as you see fit. If you're one that rides your bike frequently, you may need to charge the battery more often. If you're an occasional traveler, then you may want to keep your battery at around the 80% level. If you're storing your battery for long periods of time, you will want to maintain a charge between 40 - 80%.
How long does my battery last on a charge?
This is a question we receive a lot! Unfortunately, it's not always the easiest to answer.
First, let's consider the basics of the battery. It could very well be the most important aspect to your electric bike. Every bike has Watts, Amp-Hours, and Voltages. Your battery's overall range depends on these factors. Battery specifications are found on the product page or in your manual. Electric bikes designed for commuting may have larger battery capacity compared to those that are for quick trips around town.
Second, your battery's life will depend on the following: terrain, physical factors, assistance level, and distance.
Uphill and variable riding terrains play a large role in your battery life. If you find yourself losing power quickly, consider where you're riding. We have noticed that batteries drain much faster when having to climb up a hill than when riding flat on a sidewalk.
While you may be able to ride any bike, that doesn't mean that every bike is designed for any rider. To be honest, we find that those who use more assistance or who may be larger need a bigger battery. While it's not always the most fun to think about, considering your needs is important to getting a bike battery that fits you. There is nothing worse than riding with a battery that empties in 15 miles!
Bike batteries of today are comparatively better than their older counterparts. We expect about 30 - 50 miles on a single charge with today's electric bikes.
Some brands allow you to upgrade your battery capacity. Depending on the bike, you can swap multiple batteries or attach a second battery. You will want to do some research on the model you're buying, as not all bikes have this option.
How do I prolong my bike battery's capacity?
Simply enough, the best way to prolong your electric bike's battery life is to minimize use of the throttle or higher levels of assistance.
However, your battery capacity will change over time. According to Battery University, factors such as self life and charge cycles affect battery life. Also, being exposed to high temperatures or maintaining constant high charge voltages can decrease your battery life. On the flip side, having a battery too low can also deplete your charge threshold. As we've mentioned before, keeping your bike stored between 40 - 80% is ideal to maintain battery life.
Can I charge my electric bike from a different charger?
All chargers are the same, right? Wrong!
Chargers can vary between electric bike brands and models. Swapping components can harm your battery and the charger you're using.
Honestly, the best thing to do for your battery is to charge the bike from the charger you received upon purchase. If you need a quick charge, we suggest bringing a backpack or having a saddlebag on your rear rack to store your charger. That way you don't need to rely on another charger.
How much does it cost to charge an electric bike?
You may be thinking that charging your battery will rack up the electric bill. Often, that is not the case. Gazelle bikes mentioned that a battery can cost 5 to 8 cents per charge. Many chargers have a cut off sensor when the battery is full, so you're not paying for more electricity than needed.
If you're using your bike for commuting, consider the electricity cost against fueling up your car - I'm sure you'll find you save quite a bit of money!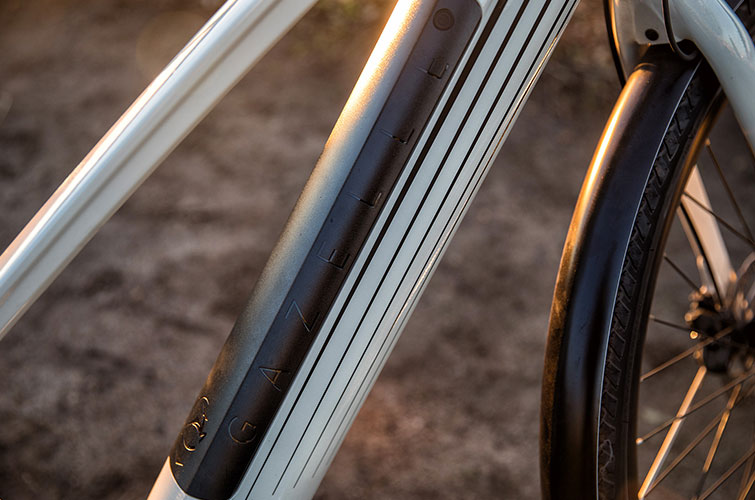 Can I charge other items on my electric bike battery?
Oh, no! You're noticing that your headlight is starting to grow dim and flicker...and it's almost sunset. Never fear! Many electric bike batteries and displays have USB ports to allow charging of items such as headlights and smartphones. While this does affect your capacity, having the ability to charge important accessories can help increase your safety and communication.
Final Thoughts on Electric Bike Chargers
Bike chargers are not as complicated on the whole as some may believe. Even the least tech-savvy person has the ability to plug in and charge their bike. Still, knowing how to use and utilize your charger and battery will increase your electric bike experience that much more.

We hope that some of your initial questions about electric bike chargers have been answered. As always, you are more than welcome to give us a call at 800-622-4655, email us at bikes@mackite.com, or live chat with us if you have any other questions. Our goal is to give you as much information as possible so you feel comfortable with all aspects of your bike.
Recent Posts
Photo Credit: Raleigh Electric "Nothing compares to the simple pleasure of riding a bik …

Photo credit: Swagman You may be dreamily-gazing at inspirational quotes about travel and re-re …

So, you've purchased your first electric bike and now you're given a box with a manual, some techy-l …